"It's your CHOICE and we do RESPECT it"
Abortion Clinics (012)-752-2707/ (+27) 079-943-7815
Abortion clinics, Wits Women Clinic is a caring abortion clinics based in Pretoria, offering abortion pills ( Misoprostol or Cytotec ) available for sale in Pretoria & other areas. These abortion pills can be delivered same day to all places national-wide and internationally.
We are a trusted organization with a woman's needs at first priority. For your women's health needs, come to the Wits Abortion Clinics for Women. If you stay in Johannesburg and Pretoria you can easily assess our clinics. Parking is also available.
We offer termination of pregnancy services, in order to terminate a pregnancy, two types of abortion are available to women but as Wits abortion Women's Clinic we ONLY OFFER MEDICAL ABORTIONS done by means of the abortions pills.
Below are the two types of abortion
Medical Abortion (also called medication abortion or non-surgical abortion).
Surgical Abortion/ Termination of Pregnancy.
MEDICAL ABORTION
As the name goes, medical abortions do not involve surgery or other invasive methods but rely on medications to end pregnancy. A medical abortion involves taking the drug mifepristone; often called the abortion pill, its generic name is RU-486 and its brand name is Mifeprex.
Mifepristone is not available over the counter and must be provided by a health care professional.
A woman seeking a medical abortion can obtain one through our doctor's office or at our abortion clinic and should expect two or more visits to complete the process, as another drug, misoprostol, must be taken to terminate the pregnancy.
Mifepristone is prescribed in the first trimester and is FDA-approved for use up to 49 days (7 weeks) after a woman's last period.
Although considered off label (not FDA-approved), some providers may opt to use it up to 63 days (9 weeks) after the first day of a woman's last period, although its effectiveness is diminished after 7 weeks.
Most people prefer doing medical abortions, because it can as well be done at home since it's a matter of following proper instructions when using the abortion pill, of which after just a few hours you start experiencing normal periods.
Note: In case you happen to experience longer periods, you should always notify us in time so that we can be able to assist you to avoid unnecessary complications and side effects.
SURGICAL ABORTION
All surgical abortions are medical procedures that must be done in a health care provider's office or abortion clinic. There are several different surgical abortion options.
How far along a woman is in her pregnancy often determines what method will be used.
Aspiration is an abortion procedure that can be performed on a woman up to 16 weeks after her last period.
Aspiration, also known as vacuum aspiration, suction aspiration or D&A (dilation and aspiration), involves the insertion of a tube through the dilated cervix into the uterus.
Gentle suction removes fetal tissue and empties the uterus. In some circumstances, a spoon-shaped instrument called a curette is used to scrape the uterine lining to remove any remaining tissue.
This procedure is called a D&C (dilation and curettage.) Dilation and evacuation (D&E) is typically performed during the second trimester (between the 13th and 24th week of pregnancy.)
Similar to a D&C, a D&E involves other instruments (such as forceps) along with suction to empty the uterus. In later second-trimester abortions, a shot administered through the abdomen may be necessary to ensure fetal demise before the D&E begins.
NOTE: Wits Abortion Women's Clinic DOESN'T OFFER Surgical abortions we only offer Medical abortions done by means of medically tested pills.
When you walk in our facility, we always make sure that we provide you with all the necessary information that you need to know before the procedure.
We also give you a book of instructions with all the information about pregnancy termination to carry along with you as you go home for further reference so that you don't forget important points about termination and for your future use.
Medical Abortion Follow Up Services
The next step in the Medical Abortion process involves the taking of additional medications 24-48 hours after the administration of mifepristone. Your counselor will also help you schedule a pregnancy test 2 weeks following the abortion. At this appointment, the doctor will determine if additional medications is needed.
There is no fee for this service if you return for the test within 30 days from your abortion appointment. Should you experience any problems or have concerns during the medical abortion, we encourage you to contact our office to speak with a nurse.
Choosing a Method
Both the surgical and medical abortions are effective and safe forms of terminating a pregnancy.
However, the processes for each procedure are very different. Some women choose the surgical abortion because it is relatively quick and requires only one step.
Others choose the medical abortion because they feel it gives them more control over the process. Because every woman is different, we invite you to call us and discuss in further detail which option is best for you. We want you to make an informed decision and feel confident in your choice.
We also do same day deliveries for the full package of medications to all the above mentioned areas.
Call for an appointment today!
Life is hectic…your health should not be. Come today and experience what a real doctor-patient relationship can be like.
The clinic also provides risk assessments for young women who are considering the use of hormone contraceptives.
Wits Clinic for women is a sexual and reproductive private health clinic which offers safe termination of pregnancy which is non-surgical done using the abortion pills (Medical abortion) and other related services for women.
Our doctors Dr. Melissa & Dr. Bismarck work in conjunction with each woman's healthcare providers to complement her specialized treatment.
About Legal Abortion
Abortion PILLS ON Sale in Pretoria & Johannesburg etc. (Safe & pain free) just Call/SMS/WhatsApp/e-mail today provide your full names and physical address ,the date and time at which you want the full package of both termination and womb cleaning medication to be delivered. Normally for all our patients around Gauteng we give you an opportunity to pay cash on delivery, while all our patients out of Gauteng we always request you to do the payment first then the medication can be delivered to you the same day.
WE DELIVER Anywhere in the WORLD!!
Before the abortion process, when you come to our facilities for your first appointment, you will be given the opportunity to talk about your situation (if you want to). You will be informed about the different methods of abortion, and which method is suitable for your stage of pregnancy. You should also be advised about related risks and complications.
The doctor or nurse will take your medical history to make sure that the type of abortion you are offered is suitable for you. You will be tested just to confirm the number of weeks of your pregnancy. You should also be tested for sexually transmitted infections (STI's), and may be given antibiotics to stop an infection from occurring after the abortion.
Advantages of Medical Abortion
Medical abortion is a non-surgical procedure.
Surgical abortion is unpleasant while medical is
Medical abortion allows a woman to have the Freedom of Choice we all deserve
Medical abortion is like a miscarriage, which occurs at home. So expect Normal Periods.
Most women find this idea more natural and private.
If a woman chooses this option it is best if she is able to "clear her schedule" such as work or social occasions. We advised Women to stay at home but remain active by keeping themselves busy in order to keep the body active because when the body is active the medication works very fast, Even though we give you medications to use at home you are under our care and we are available to you at all times. Because of our years of experience, patient satisfaction levels and our success rates are very high with this procedure at wits women clinic.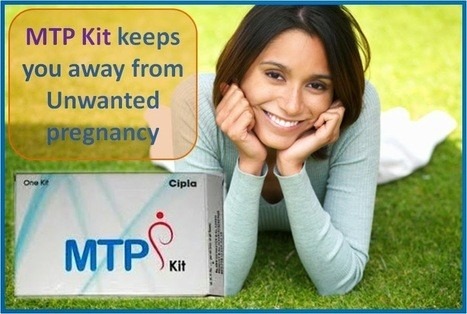 At Wits Women Clinic we do our best to satisfy everything one nation-wide, So for all our patients who prefer deliveries for the abortion pills around Johannesburg, mayfair, Boksburg, Soweto, midrands, Boksburg, Bloemfontein, welkom, witbank, Nelspruit, capetown, Durban, Polokwane, Krugersdorp,middleburg,benoni,Germiston,Tembisa,centurion,akasia,park town, Kempton park, Randburg, Fourways, Sandton, Mafikeng, Rustenburg, Brits, Port Elizabeth, Pietermaritzburg, kuruman, Kimberley, Springbok, Veneering, Mamelodi, Soshanguve and so many others just place your order by sending e-mail or speaking to one of our nurses at wits women's clinic and the abortion pills package will be delivered to you including a book of instructions.
Effectiveness & Advantages
This is why more women are choosing this safe and effective non-surgical option for ending early pregnancy.
Misoprostol 200mcg is 92-95% effective for safely ending early pregnancy. Since Misoprostol 200mcg was approved by the Food and Drug Administration in September 2000, more than 2 Million women in the South Africa and millions of women worldwide have chosen this option. And the majority like it, because it's a private option for safely ending pregnancy. It comes in an easy-to-take pill form. It allows you to avoid surgery and anesthesia in most cases.
FOODS TO EAT AFTER TERMINATION OF PREGNANCY
After the termination of pregnancy, the woman needs to be very careful in her diet to recover back soon. The process can be small but the side effects on the body can be huge. Heavy bleeding, reducing iron and vitamin B in the body. To reduce the risk of anemia and osteoporosis, the diet should have nutritional supply with more emphasis on iron, B vitamins and calcium. If you've had an abortion, your body has experienced the changes of pregnancy and the added nutritional burden of supporting a fetus. Your use of calcium, iron and vitamin B9, or folate, may have increased. Following a medical or surgical abortion procedure, you may experience prolonged or heavy bleeding, reducing your body levels of iron and vitamins B12, B9 and B2, or riboflavin. To reduce your risk for anemia and osteoporosis, your diet should maintain nutritional balance among all the foods groups and emphasize iron, B vitamins and calcium.
Let's check out the diet of a woman after the termination of pregnancy.
Increase the intake of proteins in the diet. Adequate supply of vitamins and inorganic salts should be included to get iron supplement in the body. This helps to prevent anemia and have the nutritional supply. Your body also needs dietary protein in order to make new blood cells, and protein foods contain many of the other nutrients that will improve your blood count after an abortion. Three ounces of fish, shellfish, beef, pork, chicken, lamb, turkey and cooked dry beans and peas all provide high protein and significant amounts of iron and B vitamins. To remain at a healthy weight, eat one to two servings daily of protein foods with less fat, including tuna, cod, beef sirloin and skinless chicken. The National Women's Health Information Center reports that some research indicates that eating fish may alleviate depression during and after pregnancy.
Easy to digest food is a must after an abortion. Do not eat cold or greasy food. Also avoid eating inedible radish, hawthorn, and bitter melon, orange to name a few.
Fish, tender chicken, eggs, animal liver, meat, soybean, milk, dates, lotus seeds, fresh fruits and vegetables add nutrition to the diet.
Excessive sweating is a common health problem after an abortion. So, have 8-12 glasses of water daily. This prevents dehydration and constipation.
Include protein rich food after an abortion. Protein supplement in body helps increase the production and count of blood cells. Eggs, cold fish, baked beans, bananas, avocado, carrots, cottage cheese, peas, oranges, green leafy vegetables and almonds are few protein rich food.
For non-vegetarians, fish, shellfish, tuna, beef, pork, chicken, lamb, cooked dry beans and peas provides high protein, iron and B vitamins.
Low fat dairy products supply calcium and keeps you strong. Dairy products also provide proteins and vitamins. 8. Avoid eating spicy food. Include chicken or eggs in two meals.
SPEAK TO OUR EXPERTS
Call Direct
Call Wits Women's Clinic International's help line for all your Female sexual health & Beauty concerns.
Speak to our trained counsellors & get the answers you need E-mail us Today
ASK OUR DOCTORS
PRIVATE & CONFIDENTIAL – Get the answers to your most personal health & beauty concerns…E-mail any questions that  you may be having regarding your sexual health & beauty concerns to the Wits Clinic doctors at  drmelissa@witswomenclinics.co.za or drbismarck@witswomenclinics.co.za  , and have a response E-mailed immediately.
ARE INSURANCE PLANS ACCEPTED?
We don't offer MEDICAL AID as for now, but as a management of Wits Women Centre we are looking forward to introduce Medical aid in the nearby future.
Hours of Operation
| | | | | | | | |
| --- | --- | --- | --- | --- | --- | --- | --- |
| DAY | Mon | Tues | Wed | Thurs | Fri | Sat | Sun |
| OPEN | 7:30am | 7:30am | 7:30am | 7:30am | 7:30am | 7:30am | Appointments Only |
| CLOSE | 7:00pm | 7:00pm | 7:00pm | 7:00pm | 7:00pm | 7:00pm | Appointments Only |
PUBLIC HOLIDAYS: Open 7:30 am and closing at 7:00pm
Languages: We have an amazing staff which can speak English, Ndebele, Sotho, Tsonga, Tswana, Venda, Xhosa and Zulu etc.
Walk-in Services
Pregnancy Testing, Depo Injections, Emergency Contraception, HIV Testing
All our services require an appointment.
If you need emergency contraception (morning after pill), you can walk in any time wits women clinic is open.
Payment Information
We take CASH & WE ALSO ACCEPT CARD – VISA, MasterCard, Maestro-card, V PAY, MasterPass.

E-mail Us For Bookings
Tel: (012)-752-2707
Call/Sms/WhatsApp: (+27) 079-943-7815
E-mail us to book your appointment and come through today